December 12, 2021
Serviced Apartment for Rent in District 3 Opposite Tao Dan Park
🌟December promotion program - Price from $345/ month🌟
Serviced Apartment for Rent in District 3 Opposite Tao Dan Park

🌟December promotion program🌟
Roomctype:
+ Regular Studio | Area 22m² | Price 8,000,000 VND/month
+ Standard Studio | Area 25m² | Price 9,000,000 VND/month
+ Premium Studio | Area 40m² | 13,000,000 VND/month
* Rent includes management fee, service resonance.
* Price does not include VAT and electricity bill (4,500Vnd/Kwh)
(Promotion applies to long-term contracts - Limited number of rooms)
Utilities:
- Furniture (Full furniture)
+ Wifi, cable TV..
+ Basic kitchen utensils
+ Refrigerator, air conditioner-inverter save electricity.
+ Cabinet, bed, mattress, pillow, blanket
+ Table, chair, smart TV
+ Toilet, heater.
- Resonance service:
+ Clean the room 2 times/week
+ Laundry 1 time/week (6Kg)
+ Change the sheets once a week
+ Free motorbike parking
• CityHouse - The Jade is located at Nguyen Thi Minh Khai, District 3, opposite the famous Tao Dan Park, it only takes 3-5 minutes to move to District 1.
• The Jade is elegantly decorated with simple style. and modern, all apartments have windows to catch the sun, standard furniture system and kitchen utensils..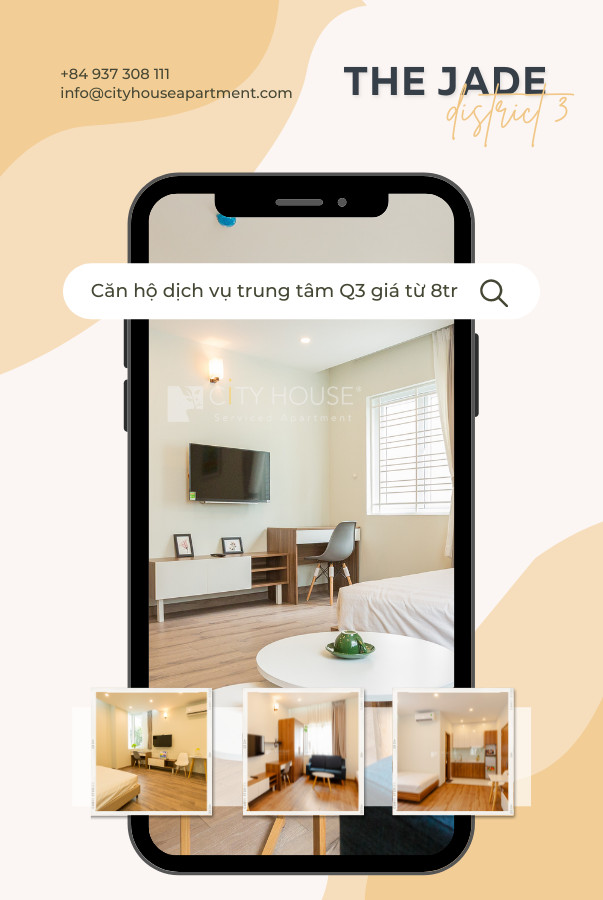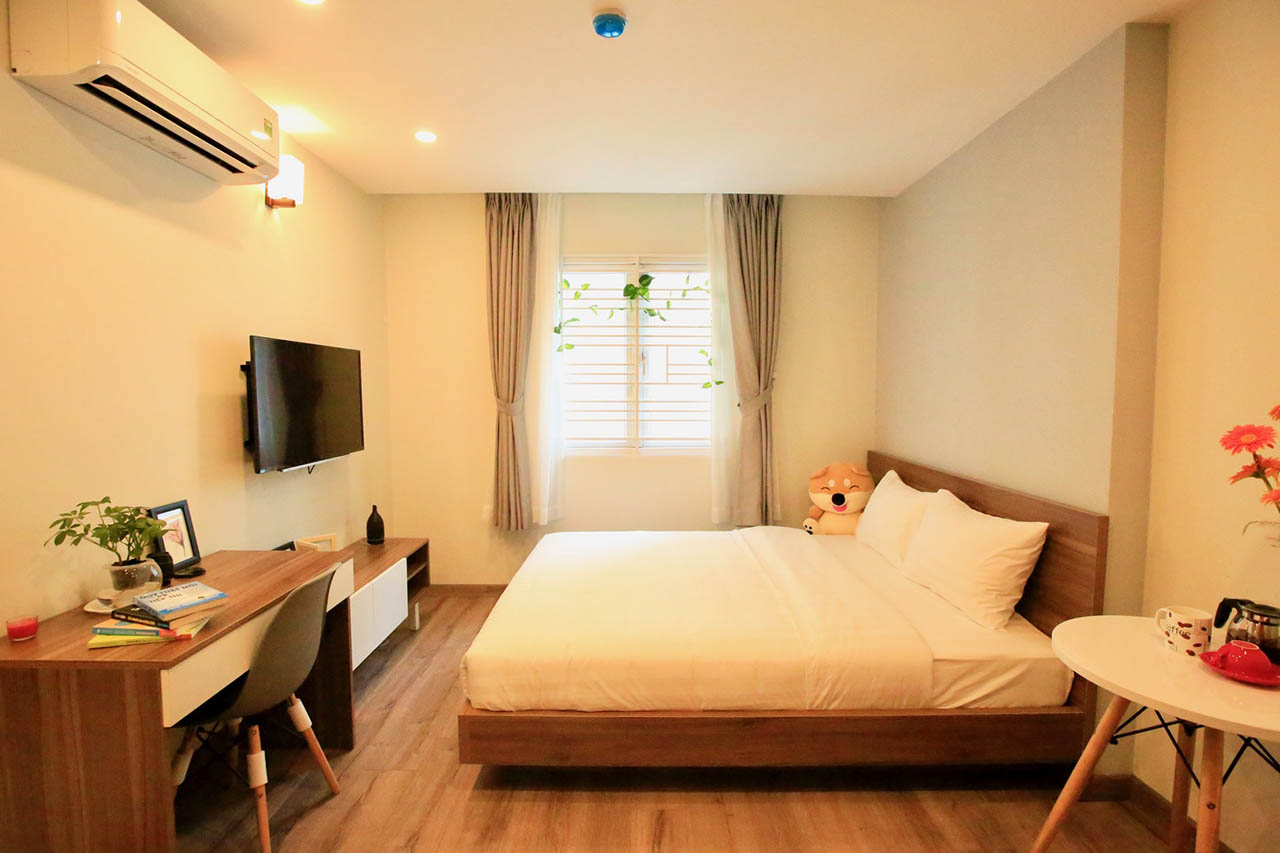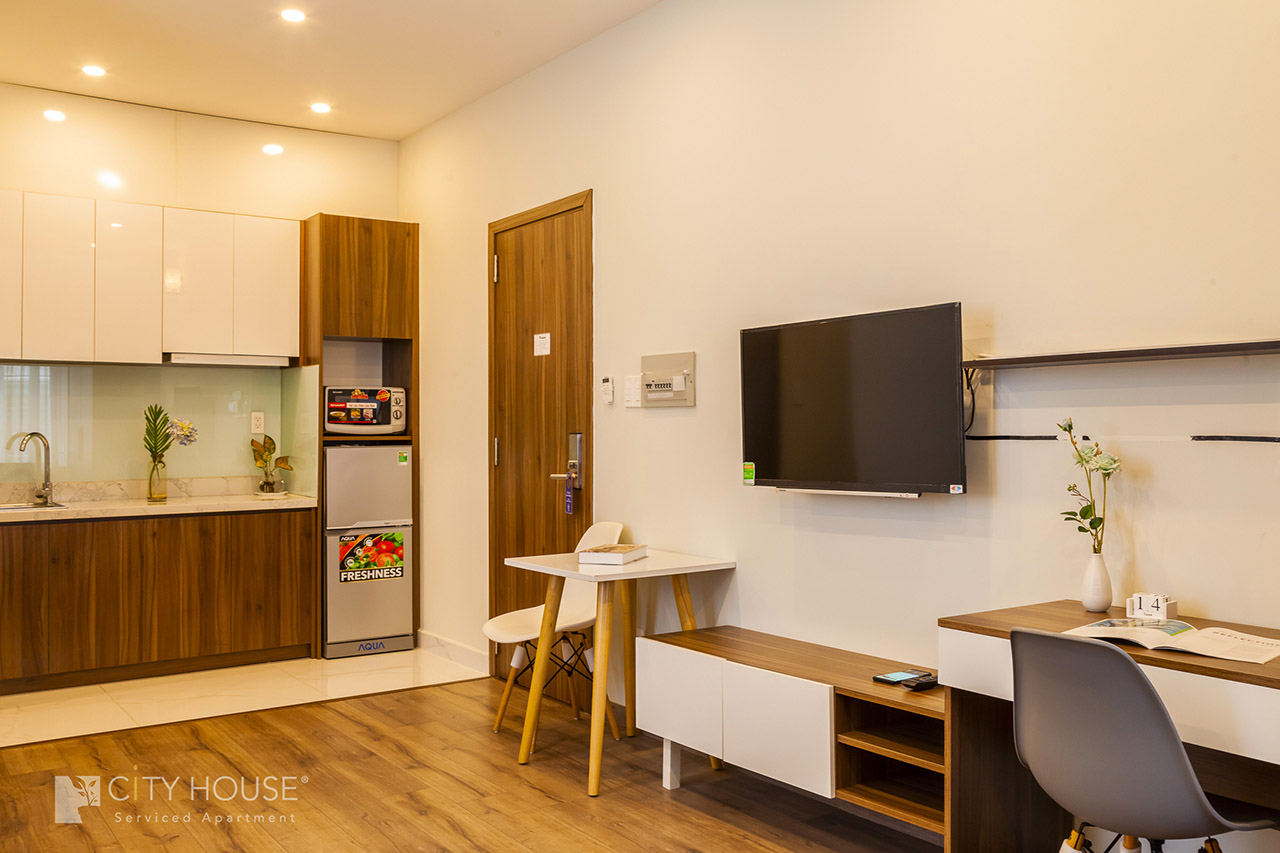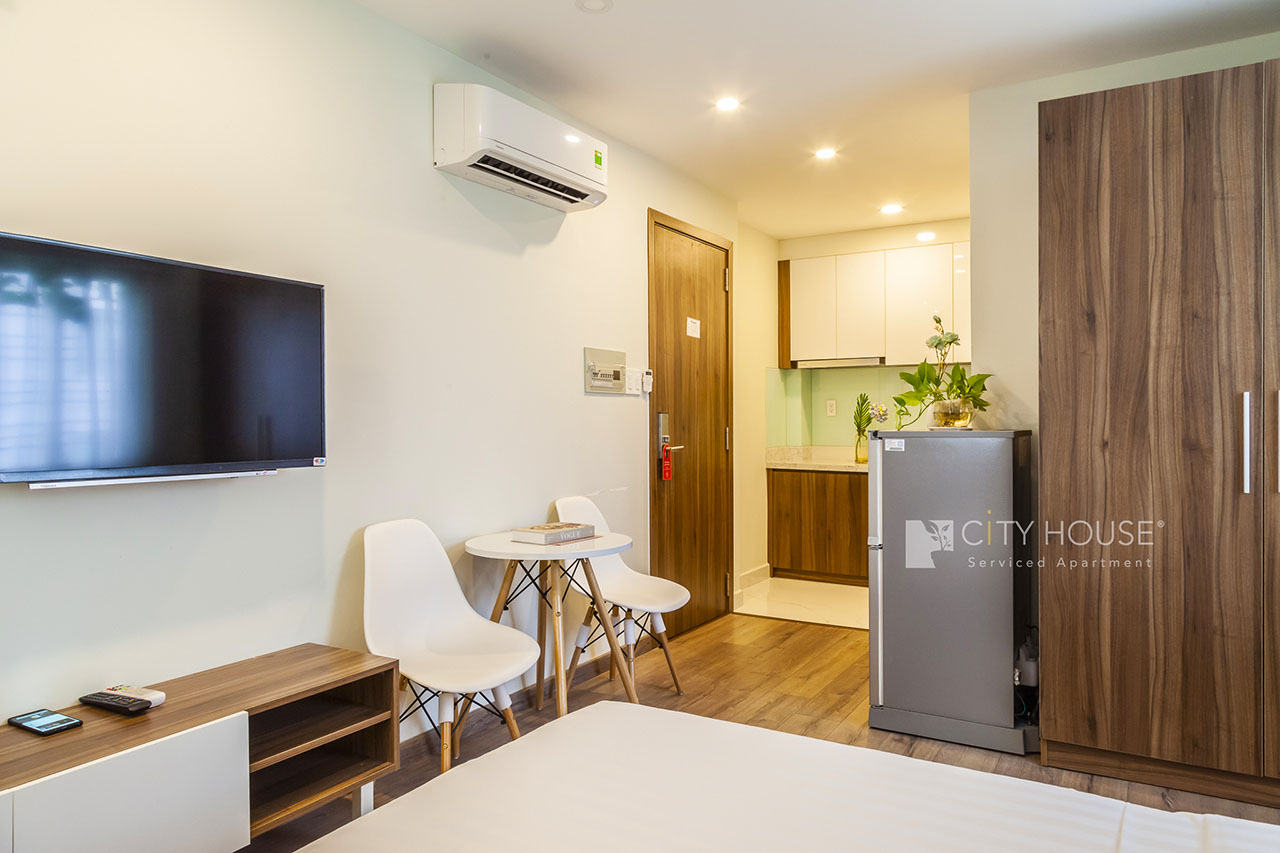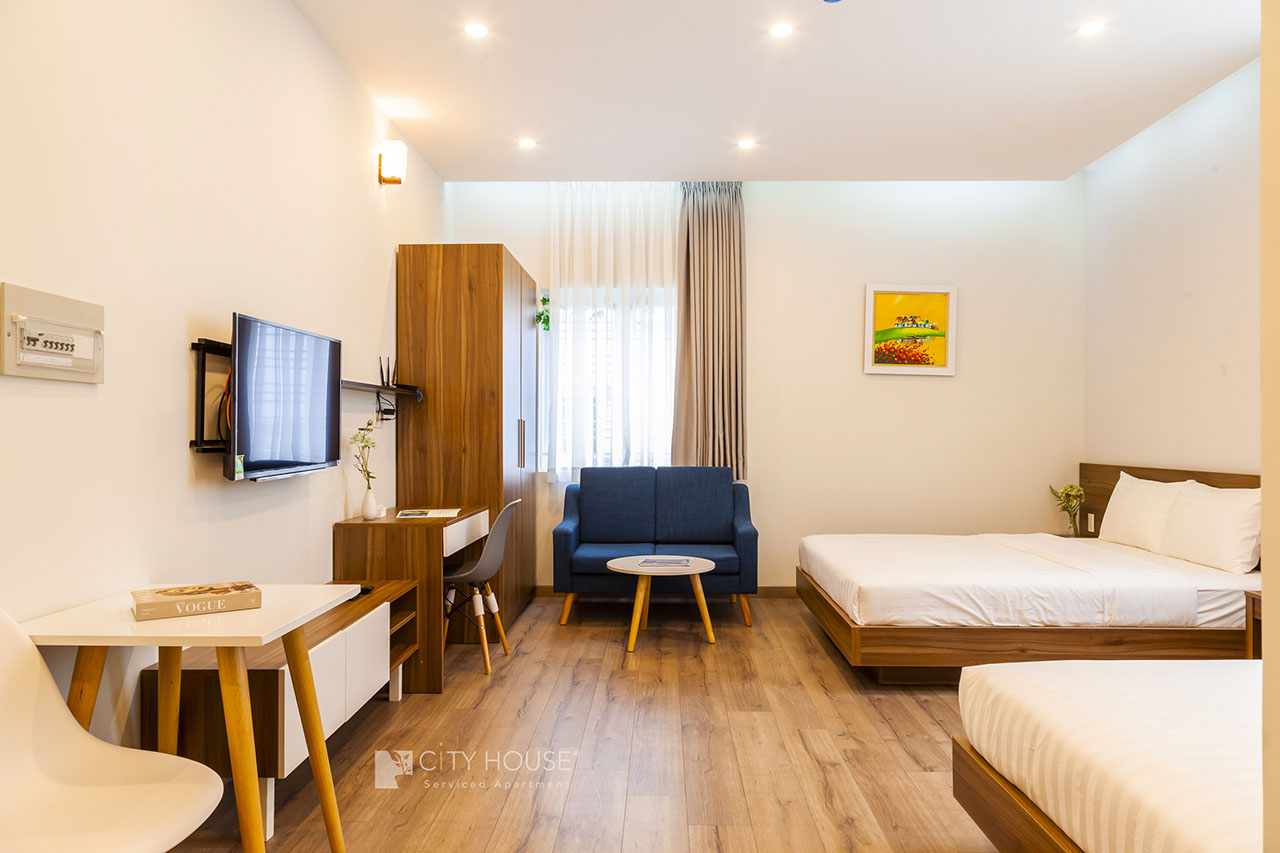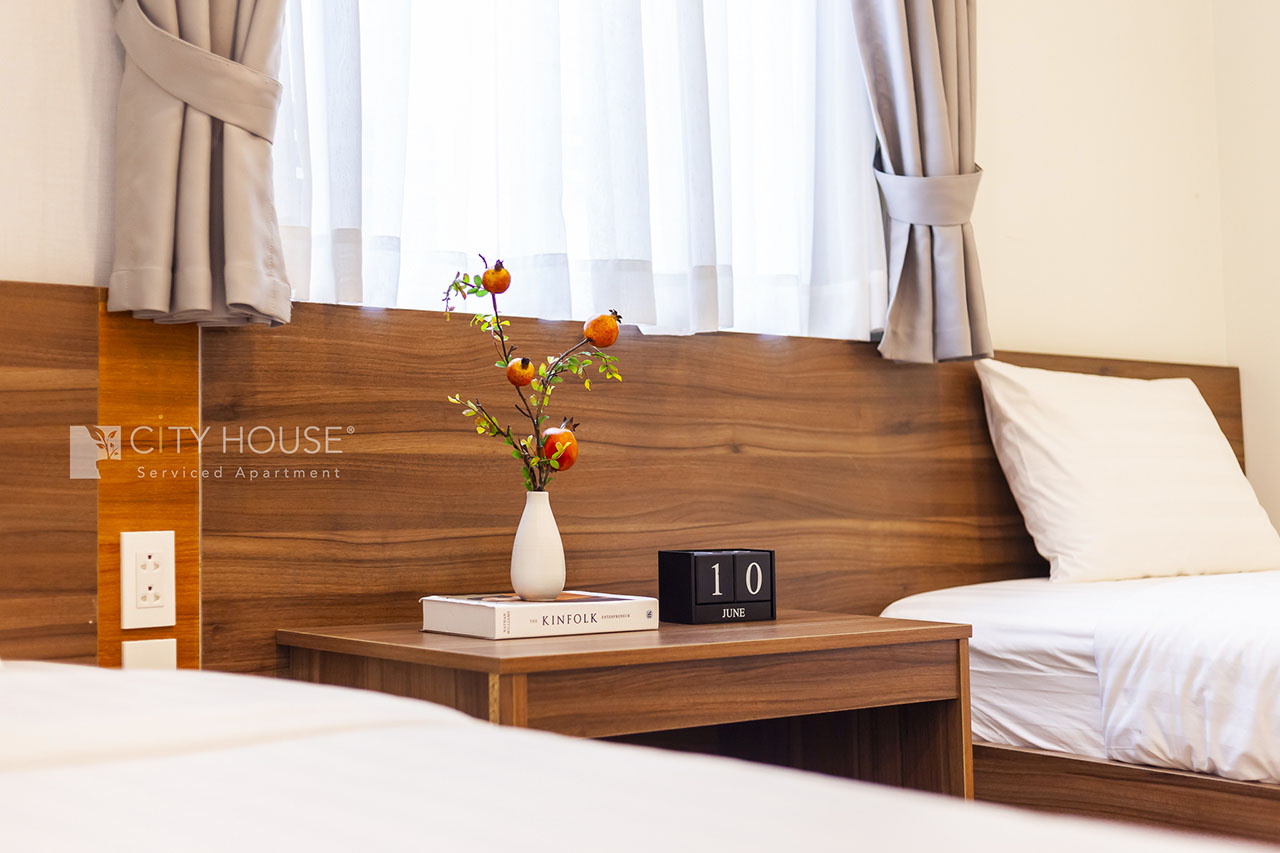 I.N.B.O.X right now for CityHouse Apartment for advice on reservation!
__
Find your suitable apartment, here: https://cityhouseapartment.com
Hotline: 0937 308 111 || info@cityhouseapartment.com
"CityHouse - Love is Made"
Related news