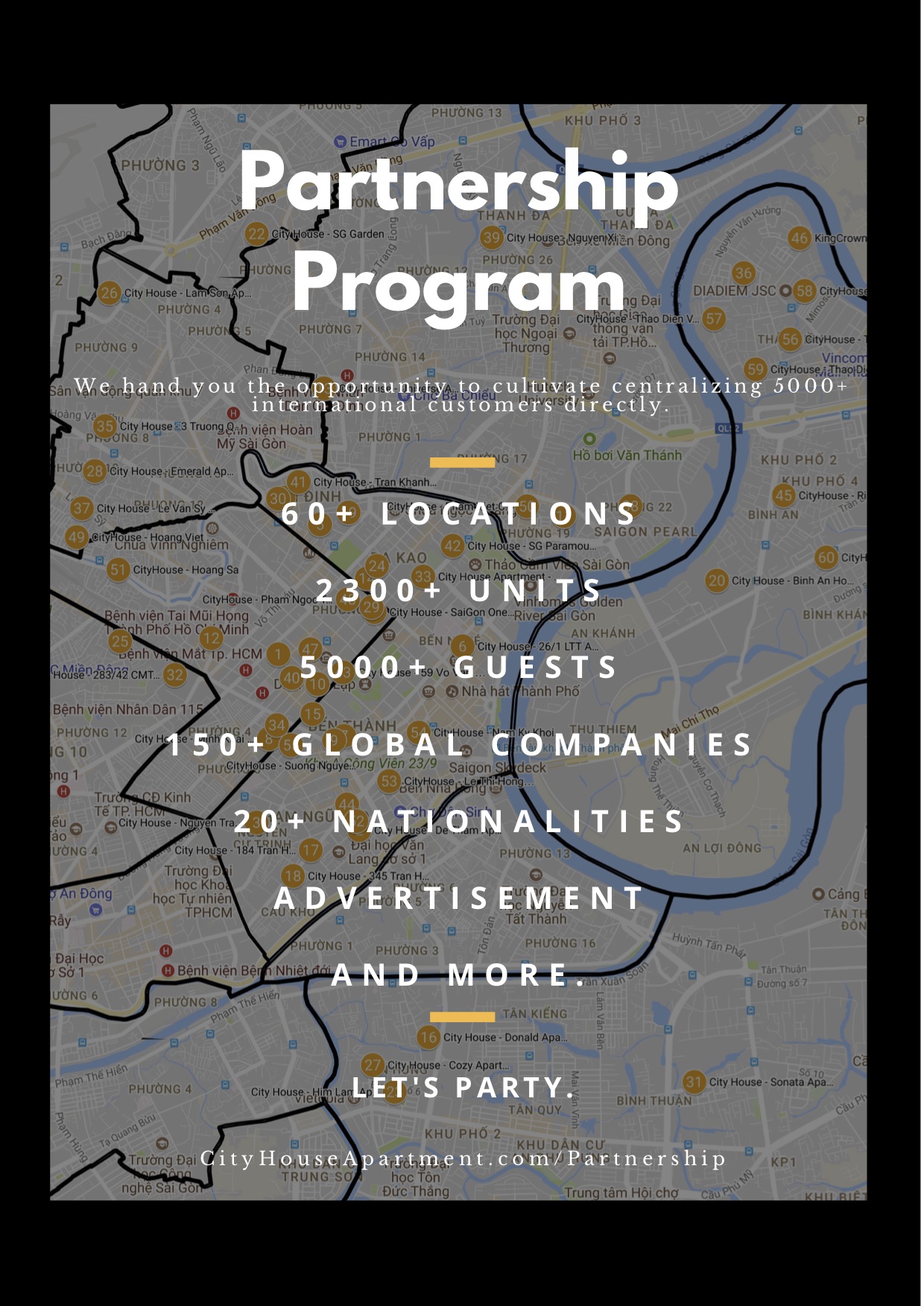 Vespa Adventures has been doing Vespa tours in Asia longer than anyone else, and it shows in the depth of knowledge and love we have of local people, culture, & food. Vespa Adventures offer 15% special discount for City House tenants.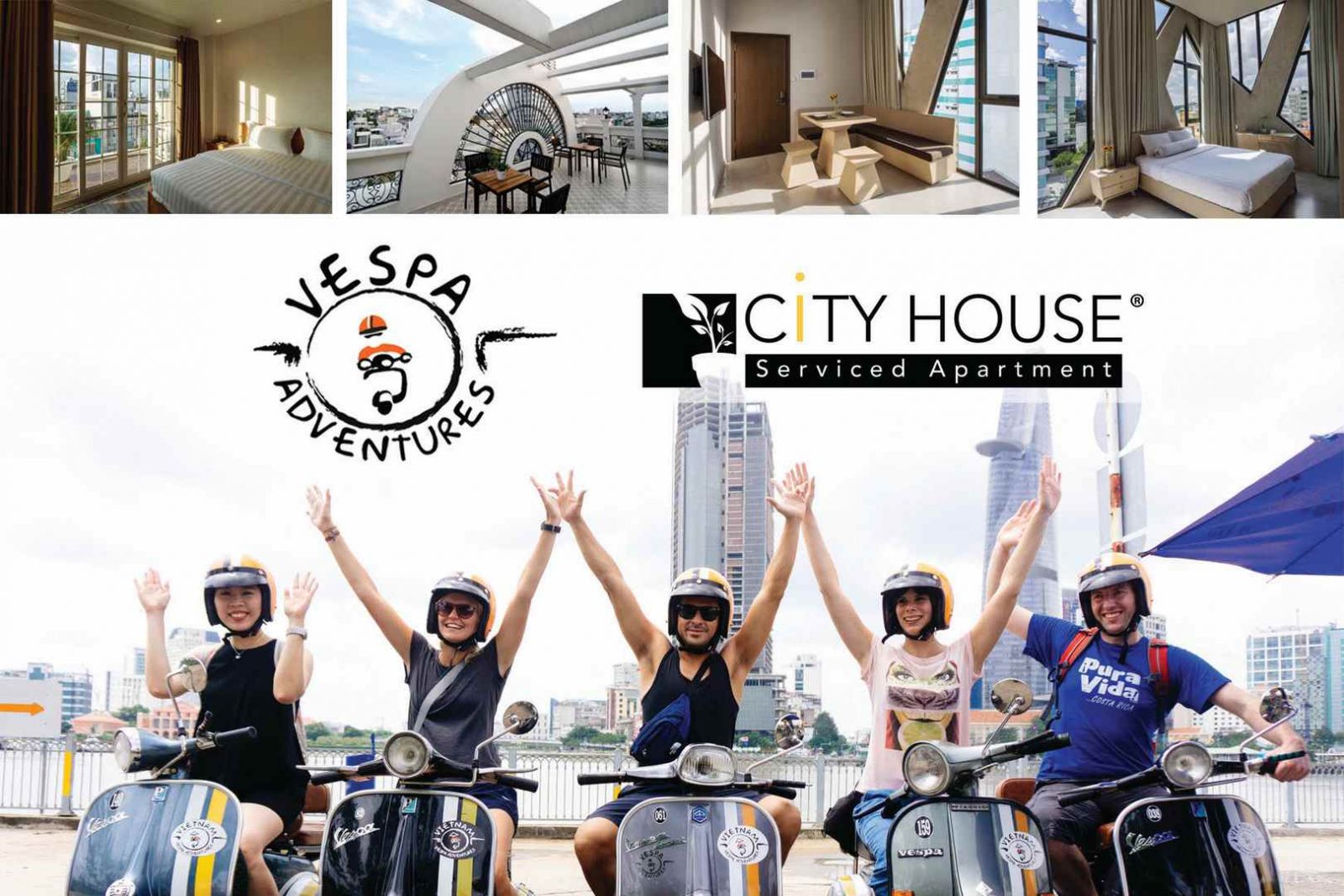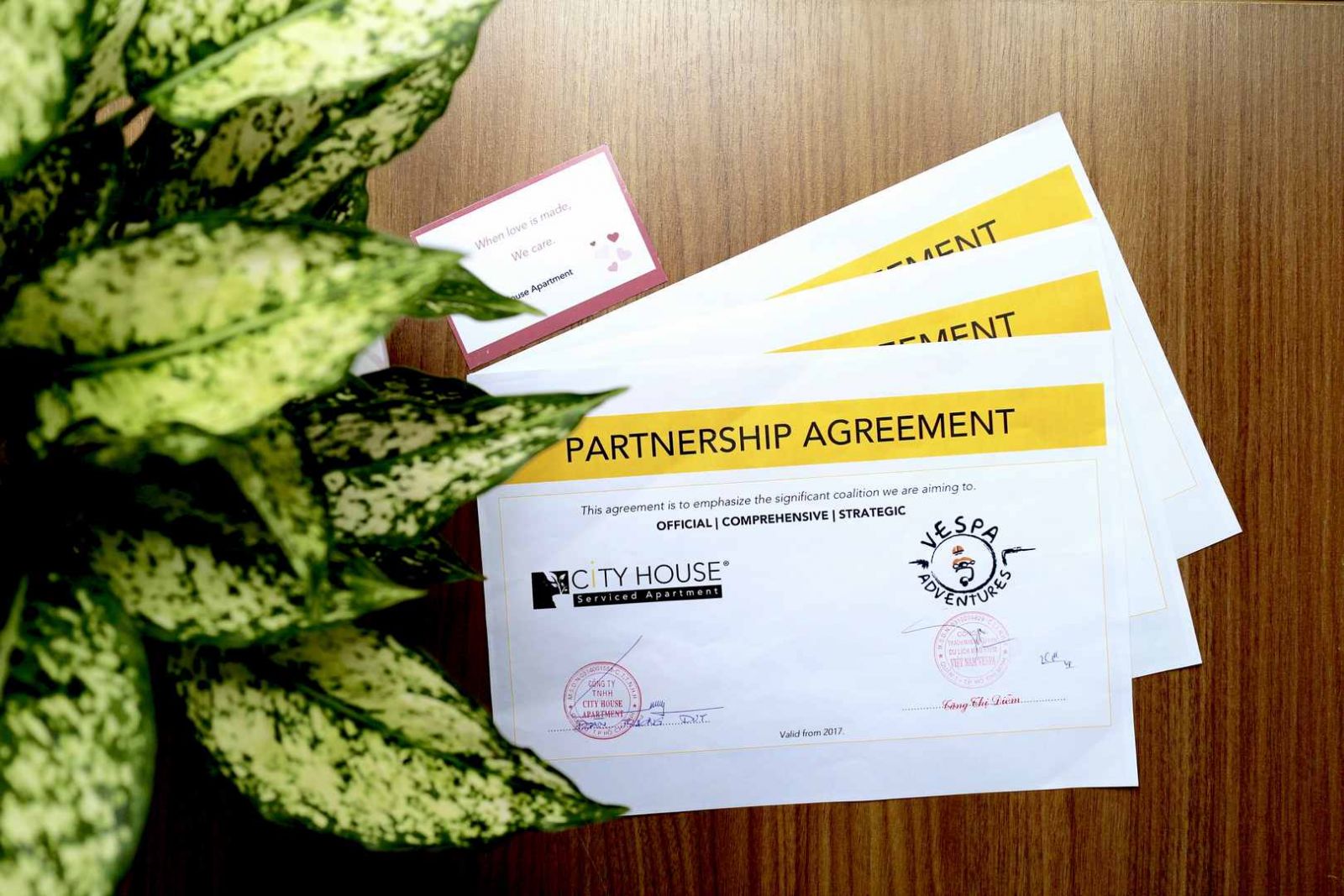 Dr. Beam is a Dental Clinic with mission to take care of our smiles and dental health. Dr. Beam provides City House tenants up to 30% discount and many other promotions.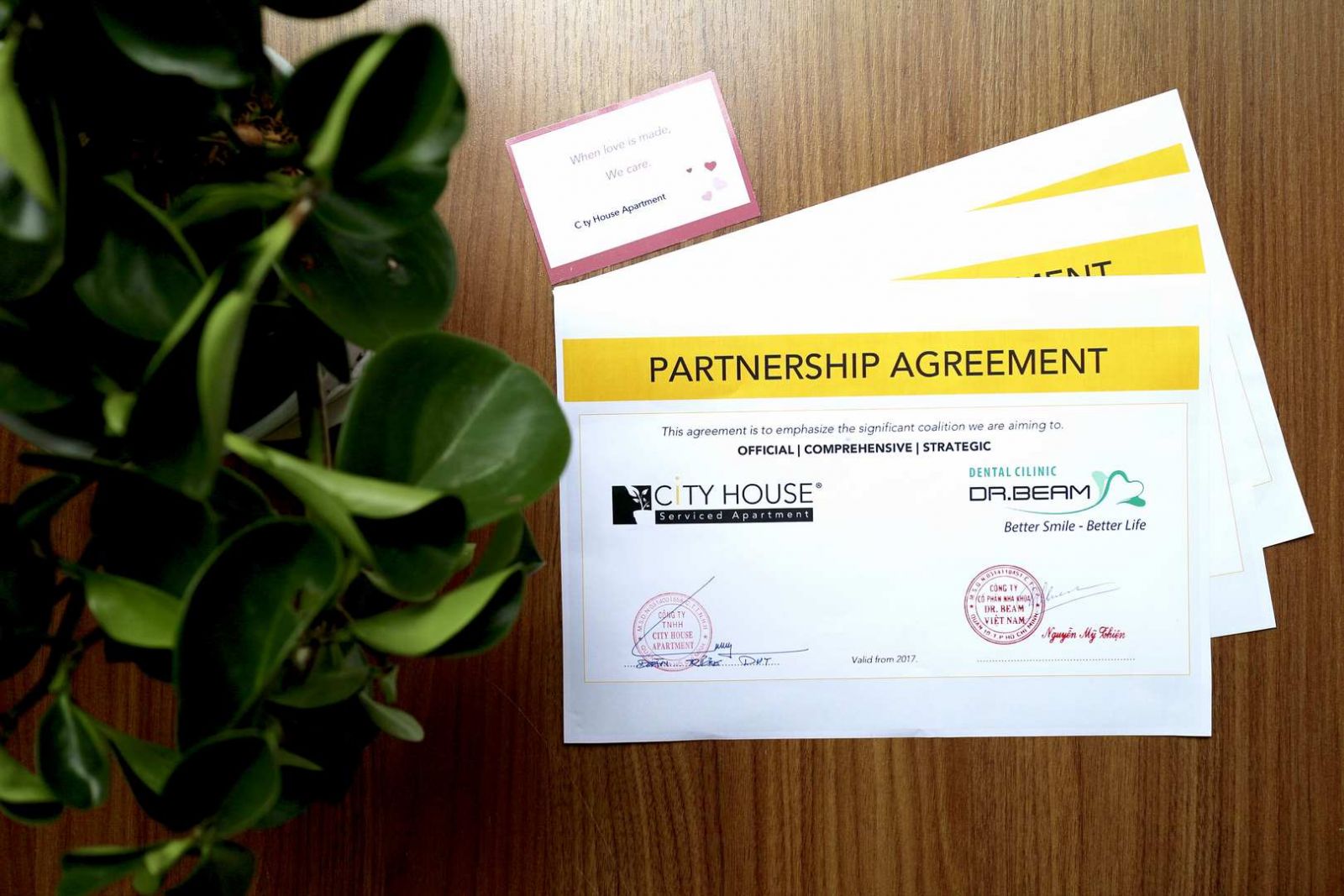 Buffalo Tours Save 5% and zoom around Ho Chi Minh City's most historic and iconic landmarks with Buffalo Tours! Buffalo Tours is offering a special discount to City House customers on tours to the Notre Dame cathedral, Independence Palace, the War Remnants Museum, the historic Binh Tay market, and the (unexpectedly historically turbulent) Saigon Opera House.
Golden Book Law Firm: Keep on top of all your business in Vietnam with the Golden Book Law Firm. Local legal experts, Golden book will support you in understanding and navigating the unfamiliar landscape of Vietnamese law.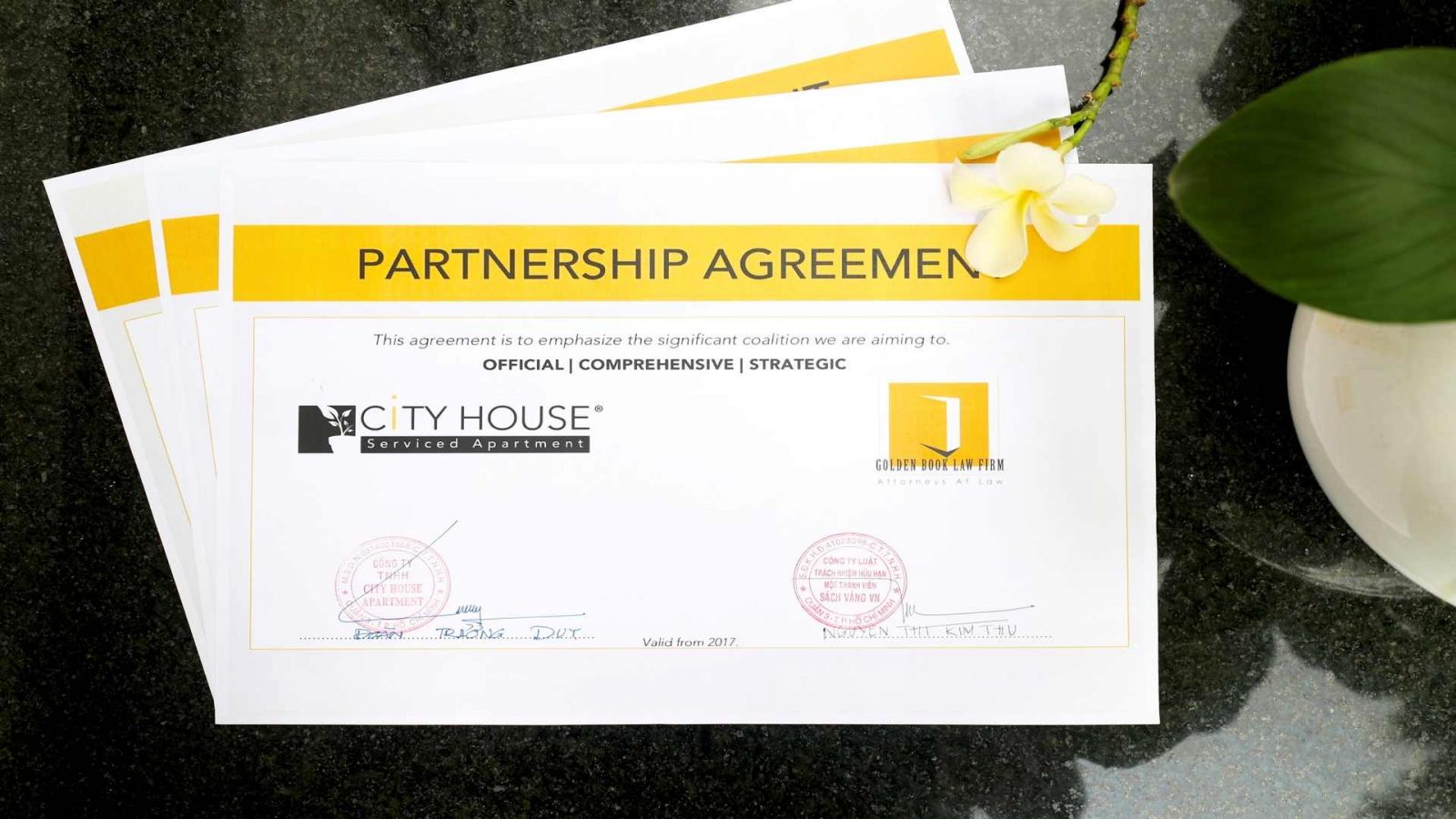 Cosmo Laundry: Need a professional laundry service for high quality washing and dry cleaning? Cosmo Laundry offers a premium service to individuals and companies who need to look sharp and shipshape in the competitive world of Saigon business.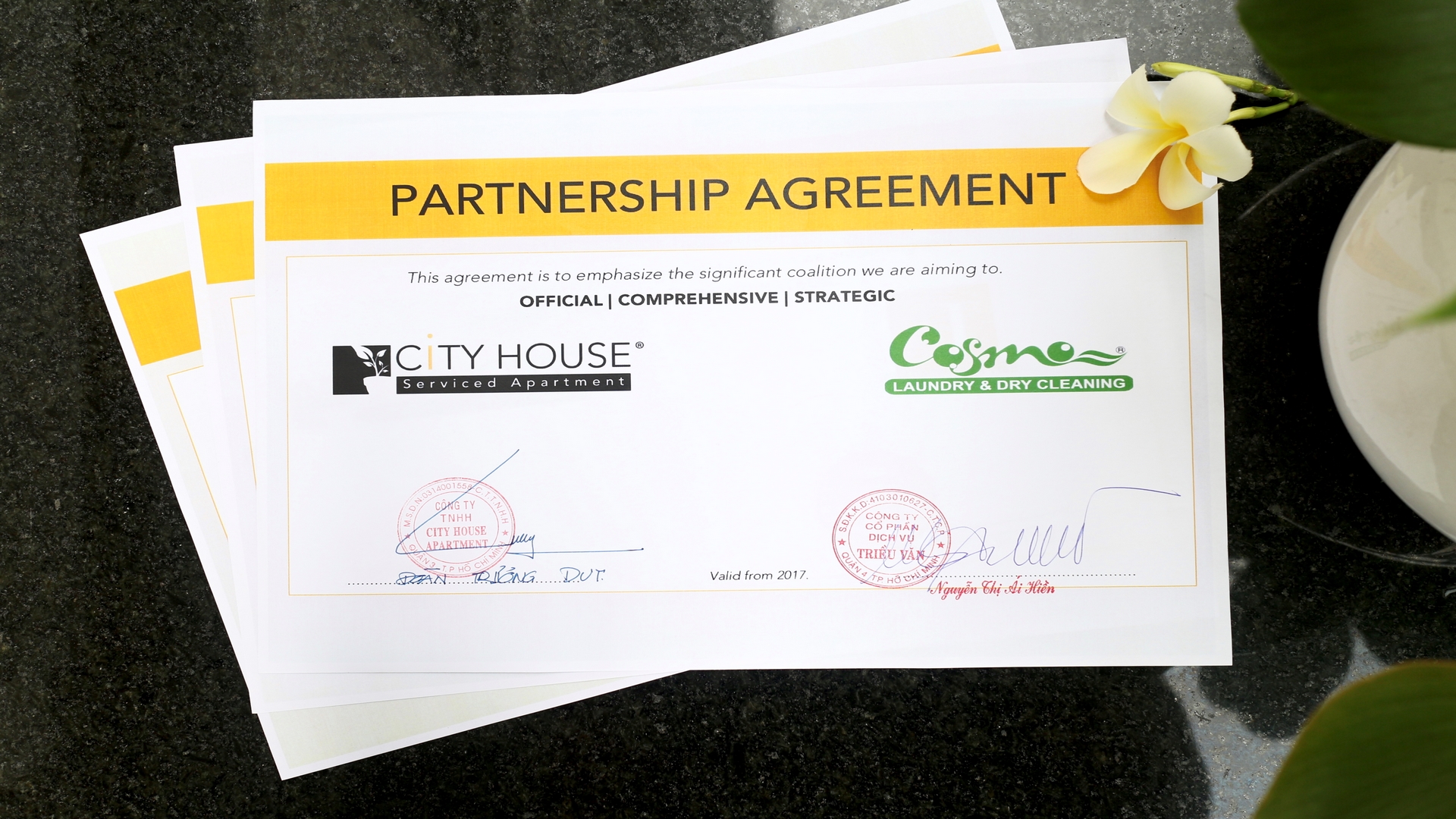 Shinhan Bank VietNam: Since the first representative office in Ho Chi Minh City opened in 1993, they have been continuously expanding our network to provide the best services to our customers. Until now, we have expanded to 30 branches/transaction offices nationwide. Together with this expansion, the number of Shinhan Bank customers in Vietnam has been increasing constantly.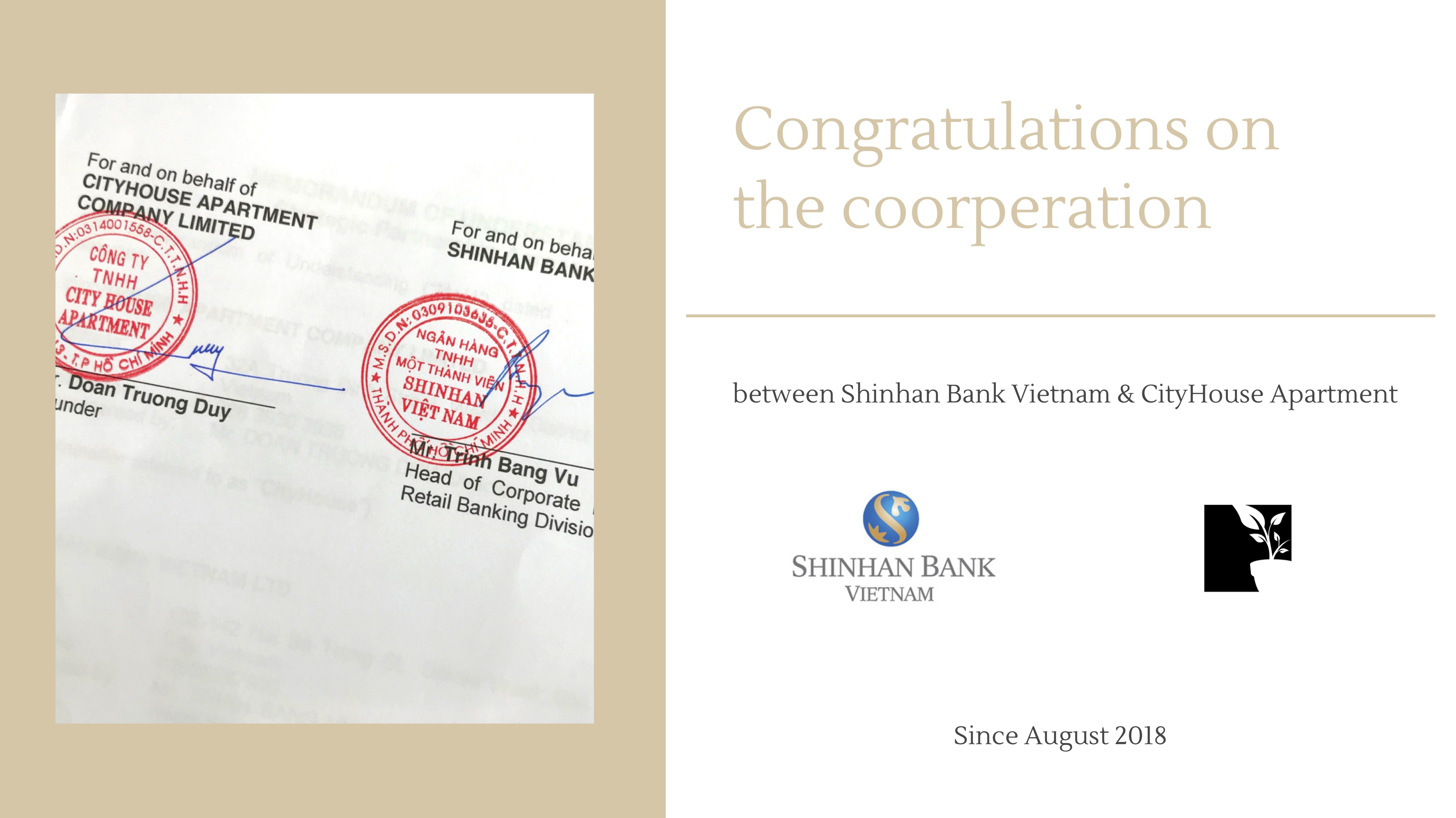 Casa Marina Resort: Located in Ghenh Rang, just 10 km from Quy Nhon city center, Casa Marina Resort is a new bold charming place with long sandy beach and magnificent nature. The resort consists of 56 rooms and villas scattered over 1.5 hectares of land and hills. Includes Deluxe, Luxury, Villa on Hill and Sea Villa. All rooms and villas are designed with full facilities. Visitors to Casa Marina will be impressed by a cool lobby, overlooking the sea, next to the restaurant area has created a unique architecture complex and unique. Large swimming pool with Ozone filter and Jacuzzi.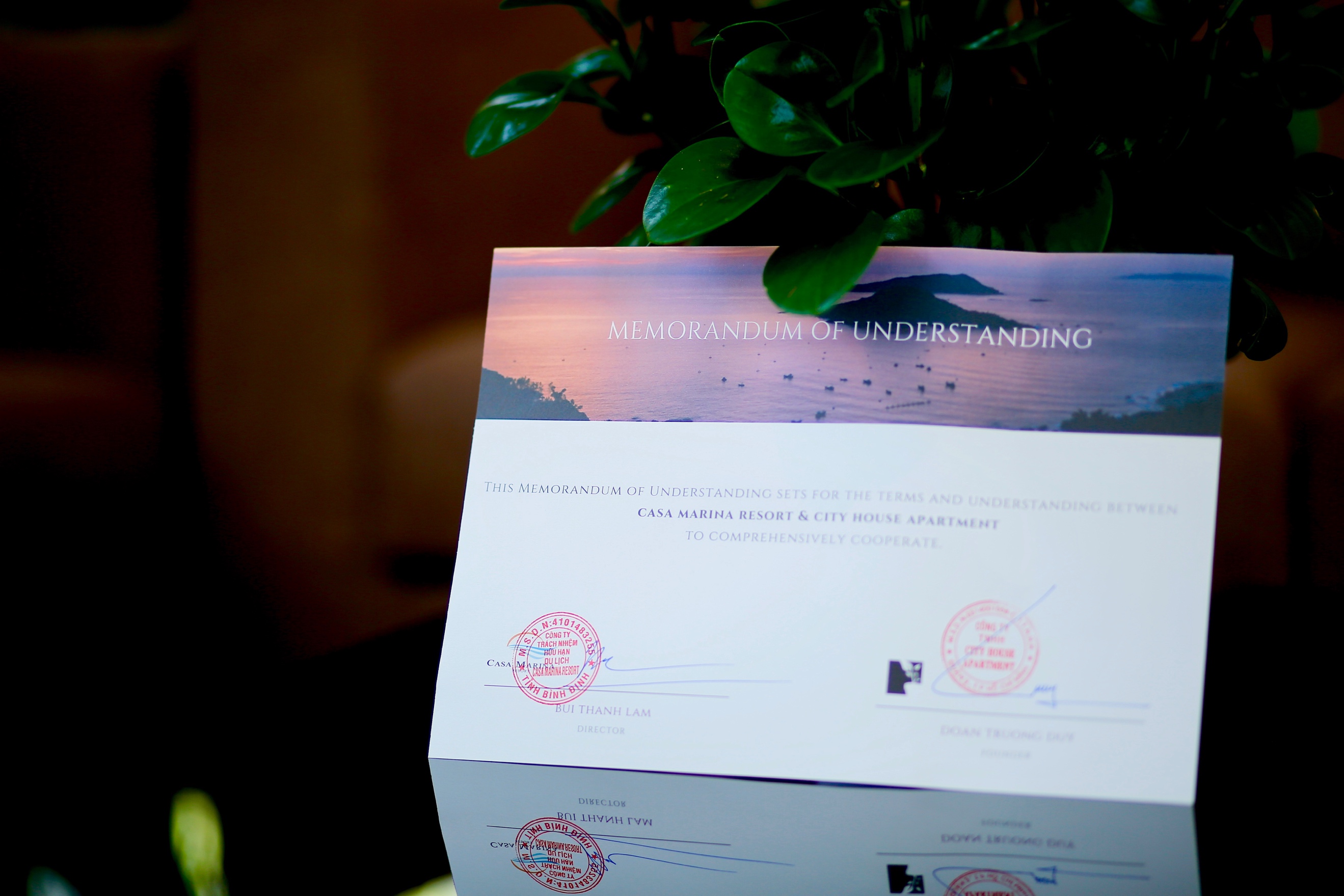 Elmich Vietnam company: Elmich Group was founded in 1995 and headquartered in Prague, Czech Republic with cookware is one of the strongest industries of Elmich Group, well-known as Elmich Housewares Manufacturing Co., Ltd (Elmich Housewares). Elmich Group Joint Stock Company in Vietnam was established on November, 2011. After 5 years, Elmich Vietnam is seemingly on an stoppable roll with 9 showroom widely distributed in shopping malls, supermarket and hardware stores throughout the country.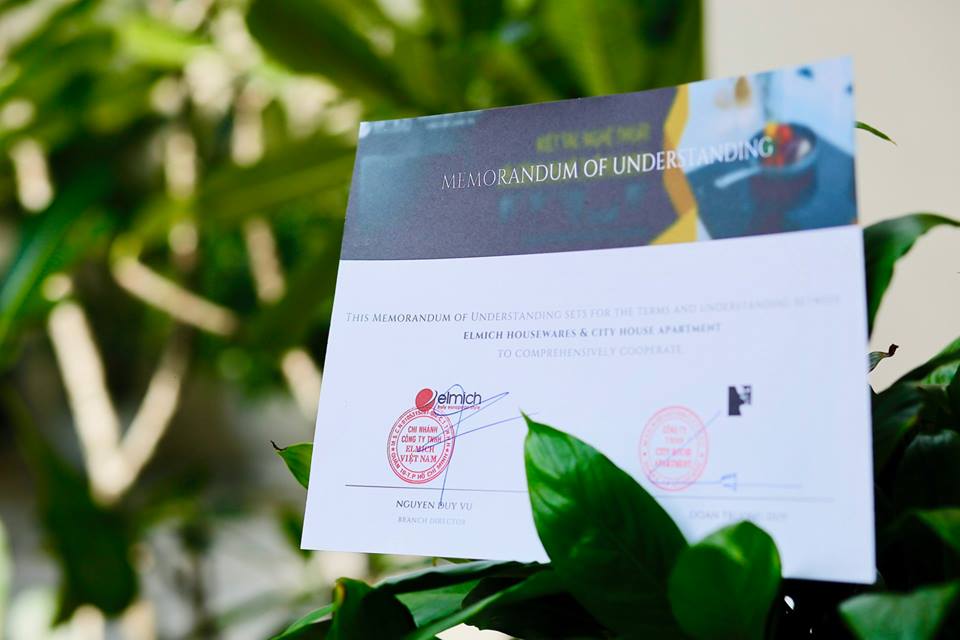 SamSung: Samsung always brings a better with richer digital experiences that enrich people's lives , through innovative technology products. Inspired by innovative technologies and unique design that creat a new future.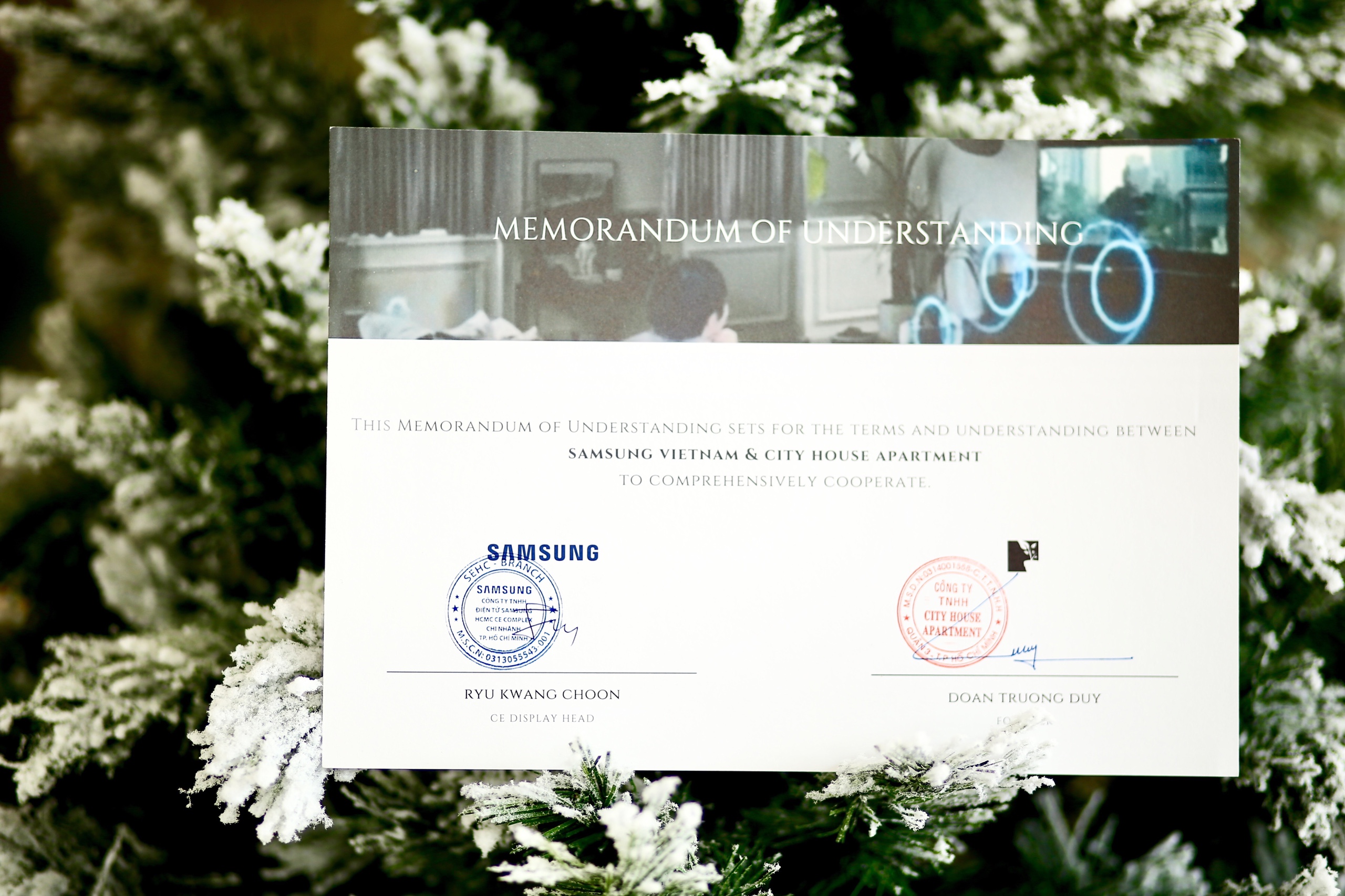 InterHouse LA: Interhouse is a company specializing of Interior. The strength of Interhouse is design, fit out, production and furniture with 10,000m2 factory in Hoa Binh Industrial Park – Thu Thua, Long An. Inherited the experience and core values from Hoa Binh Group - has many year in Vietnam construction market.
VN Bike Tour: VN Bike Tour with a team of experienced and experienced guides will bring you interesting experiences in famous historical places. With a view to digging up historical values, so that they better understand the culture and people of Vietnam.
Asian Trust Translation: Founded in 2005, Asian Trust Translation offers multilingual translation, interpretation and localization with over 110 languages pairs. Asian Trust Translation is one of the top translation service providers in Vietnam, and indeed, in all of Asia. Asian Trust Translation is based in Ho Chi Minh City, Tokyo and Beijing. The company has more than 63 translators in-house and nearly 6.000 freelancers around the world, to support a wide range of languages services.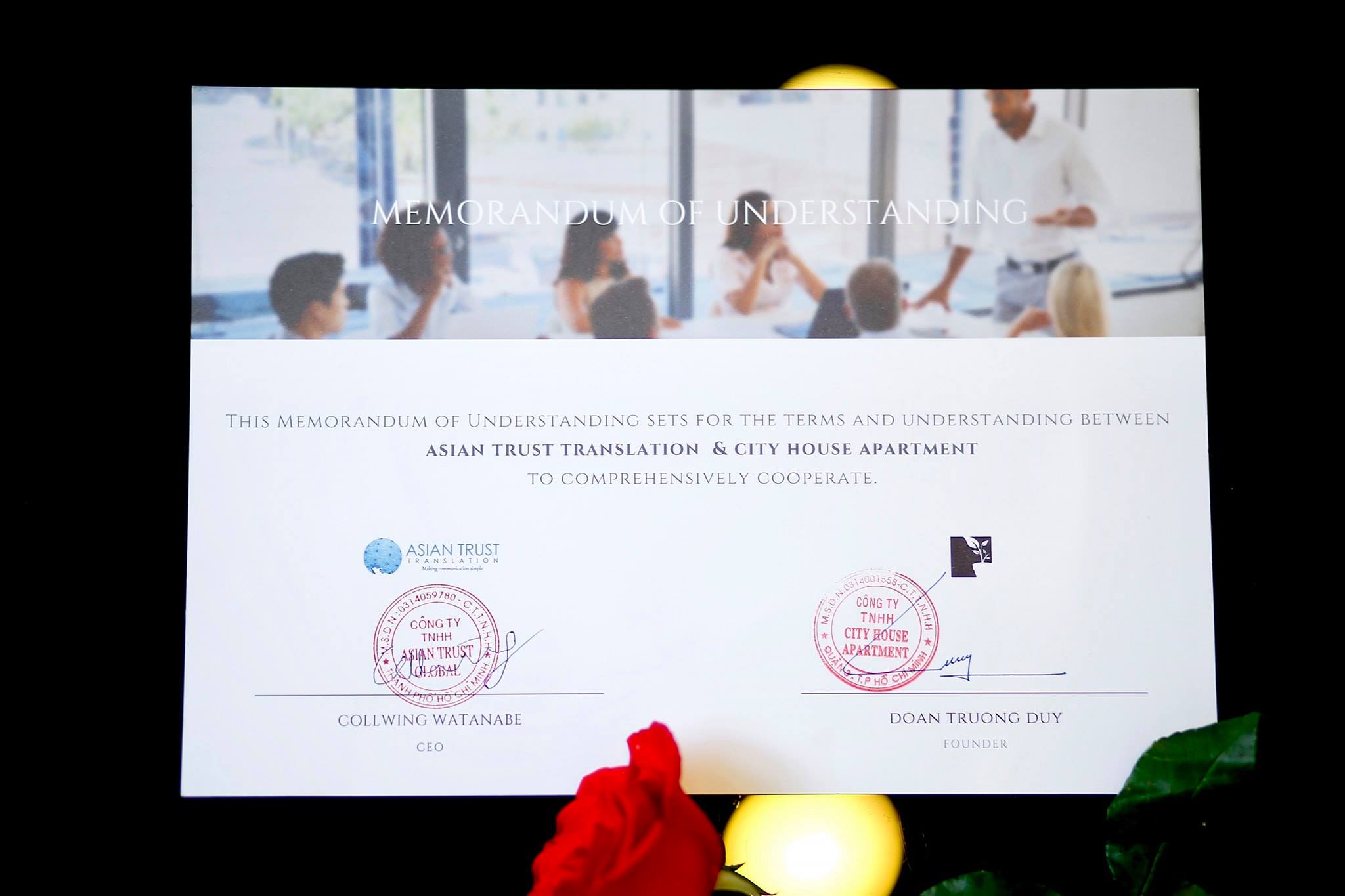 Mầm Gạo Spa: Born from enthusiasm, blowing natural souls into each service , Mầm Gạo exploits the essence of nature, a wonderful gift of nature to give customers wonderful beauty, health quality. Contact your property manager to receive Mầm Gạo voucher today.
Elite Dental: Elite Dental Group is one of the largest and most comprehensive dental clinics in Ho Chi Minh City, Elite Dental is unique in its ability to offer services in all of the following specialties: General Dentistry, Orthodontics & Invisalign, Dental Implant, All on 4, Restrorative Dentistry, Dental Veneer, Teeth Whitening, Cosmetic Dentistry, Pediatric Dentistry.
HTSG Bulding Materials: HTSG also know as Ha Thanh Sai Gon is a trustworthy partner in saving energy and investment cost through outreach research with dedication, attentive to details, precise and efficient. They ensure clients' success through strategic partnership and continous contribution and development of corporate value in order to strenghthen the clients' competitiveness as well as their workforce productivity..
Our partners take part in creating the convenience for CityHouse tenants and together bring our tenants unforgettable experiences.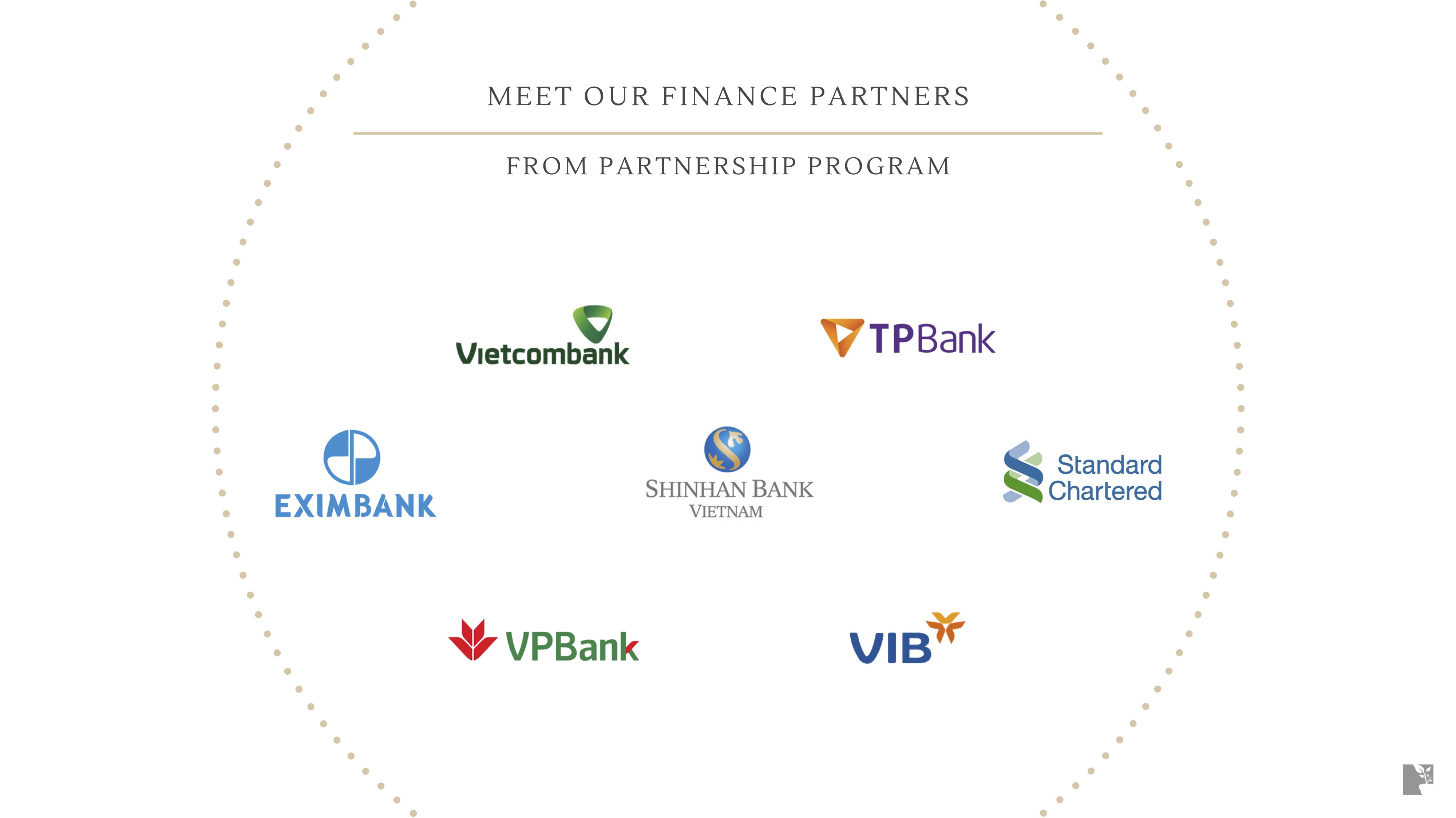 150++ multinational companies have been staying in CityHouse system and here are our key customers: