June 01, 2018
Serviced apartments quiet space located in the center of Ho Chi Minh City
SG Paramount I follows the Le Van Tam park then SG Paramount II follows the the largest green park in Ho Chi Minh City – The Botanical Zoo. Some steps are tô Lê Duẩn Boulevard with large office locations such as Petroviet Building No. 1 Lê Duẩn | 5-star hotel Sofitel. office Mplaza 39 Lê Duẩn Complex Diamon plaza 34 Lê Duẩn | Deutsches Haus 33 Lê Duẩn | Notre Dame Cathedral.
With such a position, the orientation from the start of SG Paramount is geared toward creating a $900 - $1200 affordable serviced apartment for experts working on the Le Duan and neighboring with as much convenient as possible for traffic flow.
Since then, the space that CityHouse and SG Paramount II towards is the softness in interior design, dull white tone from the interior, to the wall paint, sofas.
With this segment, most of the apartments are geared towards separate bedrooms, maximizing the privacy of the bedrooms and maximizing sunshine.
The SG Paramount II design is not focused on color picking, ... as it is adjacent to one of Saigon most prestigious boulevard, the simplicity is what SG Paramount II is all about.
Along with the CityHouse System's high standard services, obviously all the thing that customers should do are just days away from work on the Avenue of Fame and take a few easy steps to return home peacefully and to worry about anything else...
Feel the peace here  ^ ^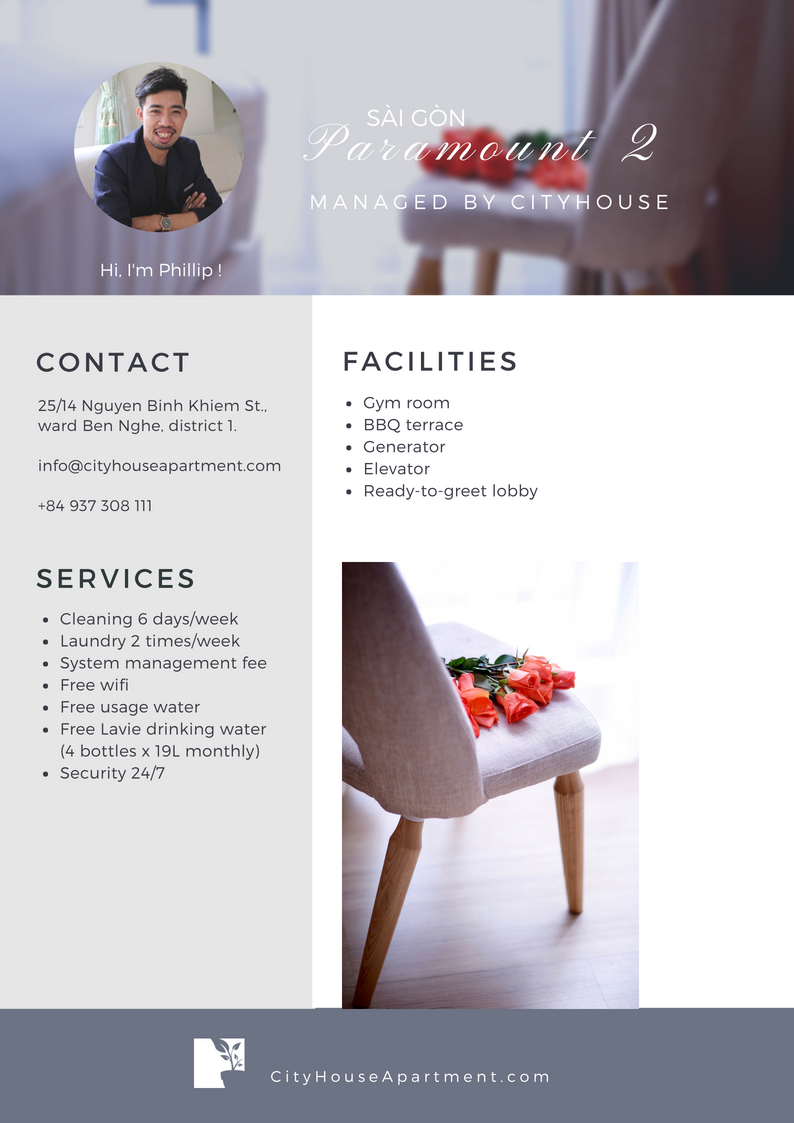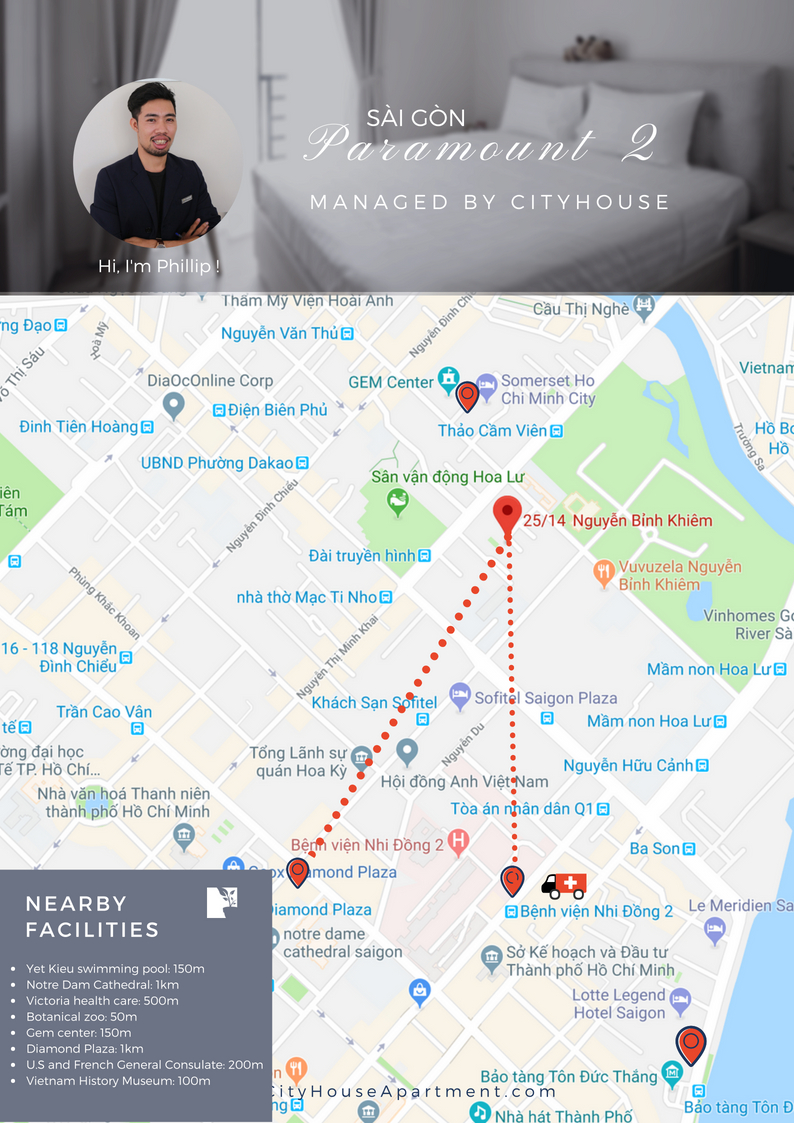 CityHouse Apartment
Related news