The more modern life, the more desire to find something natural, live in harmony with nature, having trees, leaves… as the ways to decrease life pressure.
Eco style – outstanding ecological design from the last 20th century, the name Eco from the Greek word "eiko" – a residence, housing and "ecology" the scientific has relationship between living creature and nature.
Eco style does not simply need a tree but also depends on many other factors creating a comfortable atmosphere, relaxing and renewable energy for anyone inside it.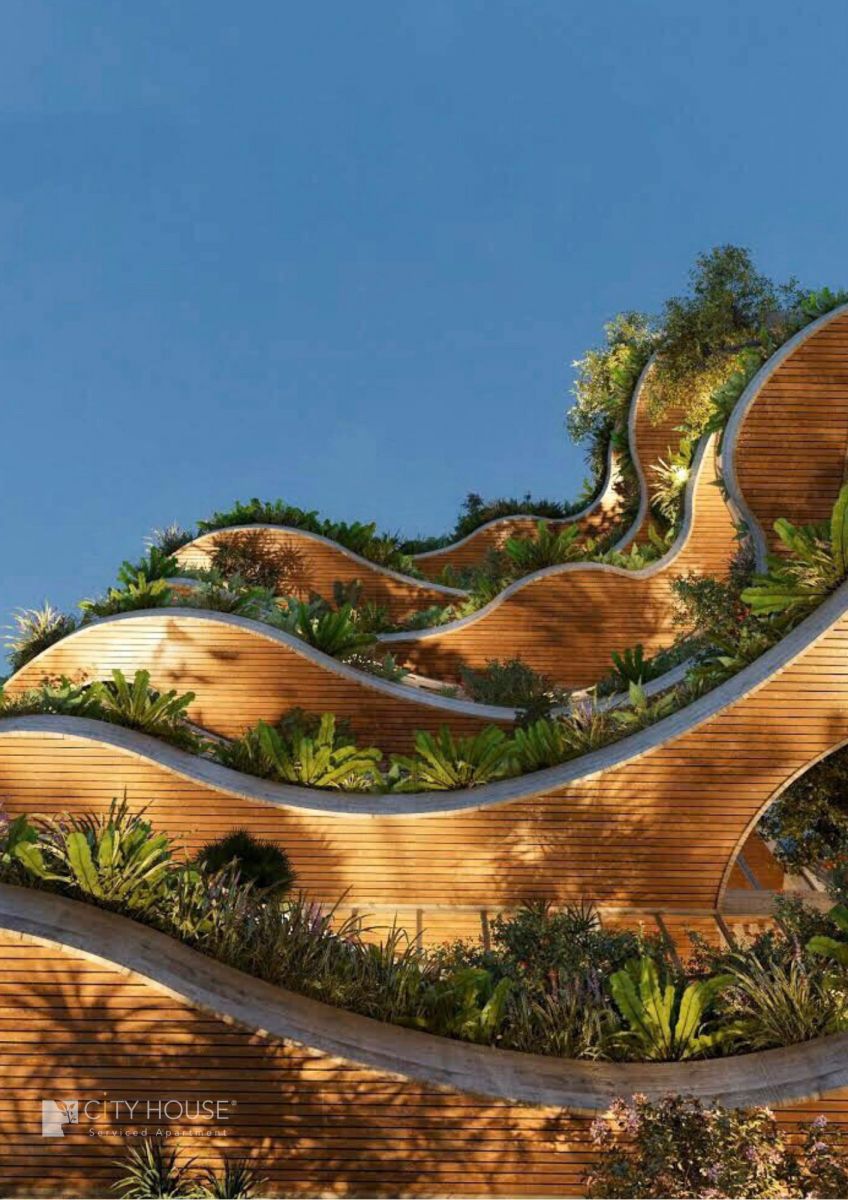 1. Modern technology:
Technology supports a construction not releasing to the environment maximum hazardous substances.
Saving maximizes energy and prioritizes using renewable energy from nature.
2. Natural light:
A lot of natural light helps to save electricity, but don't use much glass to minimize the greenhouse effect causing loss, maintaining energy increase temperature and emissions. This is the breakpoint that architects have to solve for natural light and ventilation figures.
3. Furniture:
The homogeneous interior makes a whole harmonious, in other words, it should be a harmony project with nature from the inside to outside, rather than marvelous in nature swallow nature.
4. Color gamut:
Nature is inherently the greatest artist, it hasn't any color combination mistaked between the natural elements, if puting next to each other. Therefore, the color of this style basically makes everything look as harmonious as it has been for a thousand years. The personality, the big ego, if transformed into this style will immediately be misaligned.
5. Plants:
What trees to plant, how to care, how to operate and regenerate energy, mingle with climate soils with homeowners' hobbies ... This is also the figure that requires architects to be truly knowledgeable and sufficiently in- depth to feel the design.
Because of all the fairly basic requirements above, having a real Eco style, complete all figures and look really eye-catching, always having a higher price than other styles…
It is reasonable, who needs to live in the most relaxing space.
These are successful people, but the success often dosen't come quickly and easily ... it always has to pay by time and pressure.
Everyone has a dream, striving own an Eco living space.